The Doll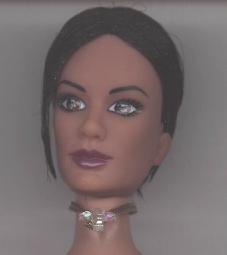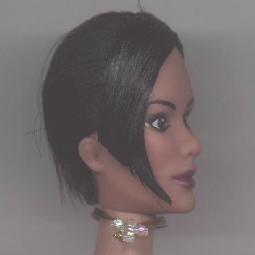 Galoob did a pretty nice job with the making the face mold both accurate and attractive. Posh has brown eyes accented with gold shadow and pearlized mauve lips. Her hair is really well done! As you can see from the second photo, her long angled bangs are completely accurate, and really well cut! Her cross necklace is also really well done- it was so securely fastened that I ended up having to cut it off!



Even though the rest of the body is really flexible, there is no twist and turn waist here. Her arms swivel and rotate at the shoulders, and her legs have an impressive four clicks. The overall shape and size is very similar to the B-girl's. The plastic color is relatively light, but it has brown tones without being orangy.
Galoob also included very nicely painted fingernails and a cute gold ring (on a post, so Barbie can 'borrow' it).
Evaluation:
Face: A-
Body: B-
Hair: A+
Overall: A-